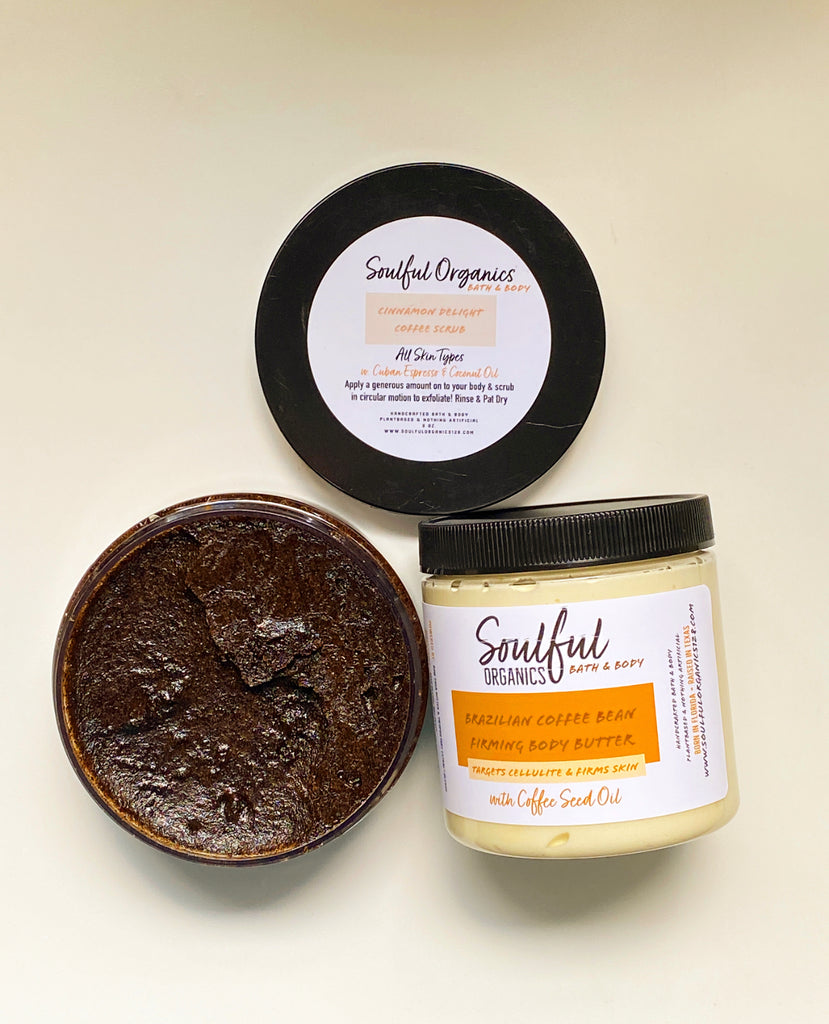 Brazilian Coffee Body Firming & Cellulite Collection
$20.00 $20.00
Tighten those booty cheeks & thighs with CAFFEINE!
Caffeine stimulates the blood circulation and reduces the appearance of dimples.

Our coffee infused products are rich in antioxidants which will help improve the overall tone, texture and firmness of your skin! 
You may feel a slight heat sensation when applying the coffee butter, which is normal. That sensation will not last more than 10 mins 
Foaming Body Scrub ONLY or bundle includes:
Cinnamon Delight Foaming Coffee Scrub
 Brazilian Coffee Bean Firming Whipped Body butter
The scent is a very aromatic sweet coffee infusion.
ALLERGIES: We are not in a 100% nut free environment. This product contains tree nuts