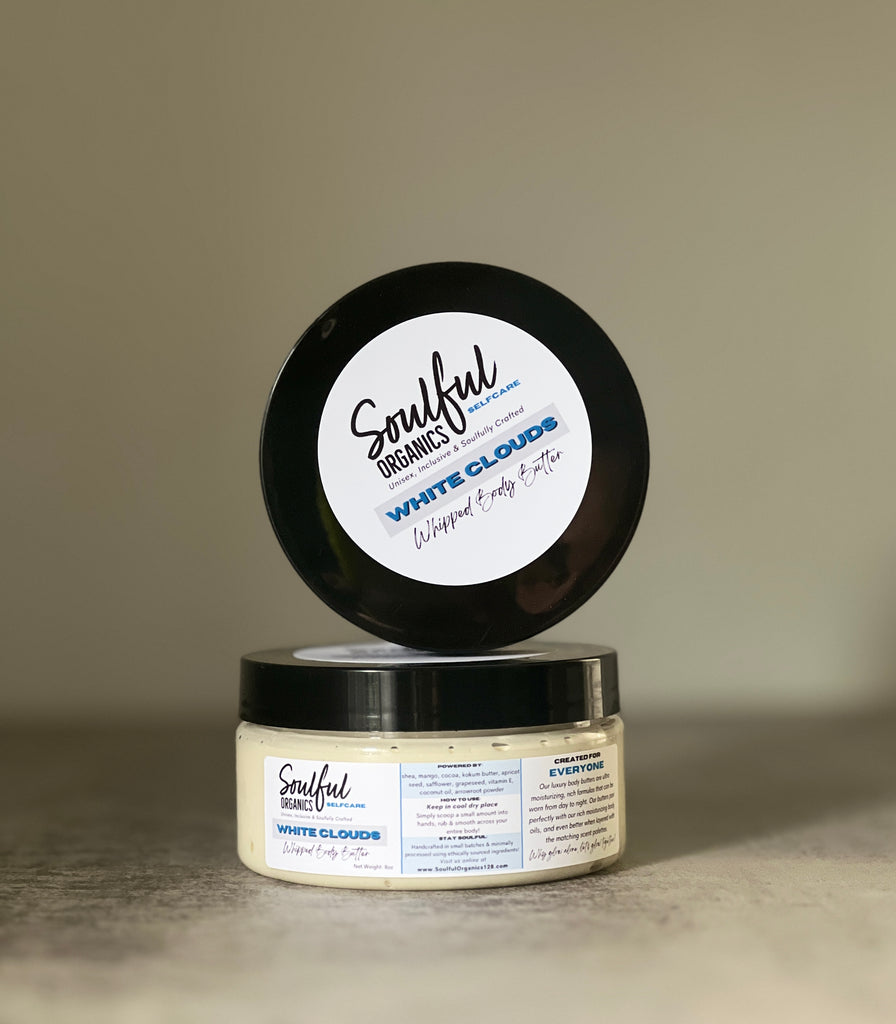 White Clouds Whipped Body Butter (Fragrance Free)
$22.00
Our blend is readily absorbed into the layers of the skin, providing anti-oxidants, vitamins, and the maximum therapeutic benefits. 
Directions: Smooth a generous amount over the desired area, gently massage until absorbed.
ALL BODY BUTTERS WILL BE AVAILABLE FROM SEPTEMBER- MARCH 
PLEASE NOTE: Our butters may melt in transit during warm climates. You can still use the butter melted or simply place it in the refrigerator to solidify. Unfortunately, it will not regain its original whipped texture. If your product returns to a solid at room temperature, crystallizing may occur, this is natural and only affects texture and not the performance of the product. 
Please keep your handcrafted items in a cool, dry place away from direct sunlight for maximum longevity.