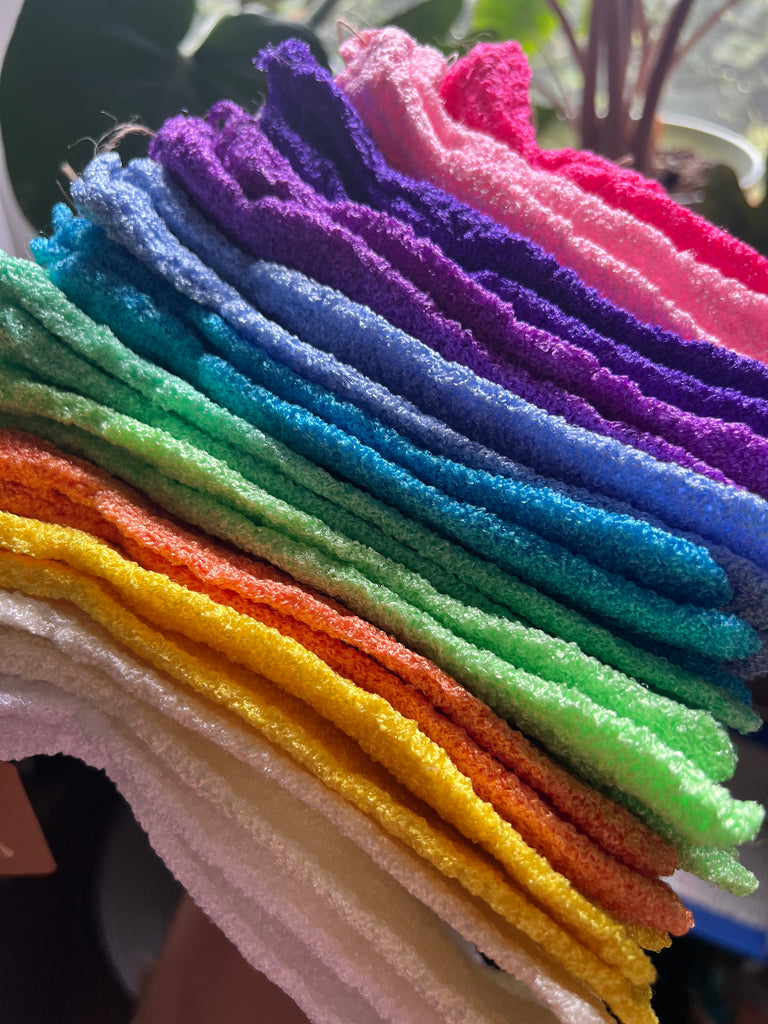 Exfoliating Buff Gloves
$6.00
Exfoliating Buff Gloves 🧤 
WE FIGURED YOU'D NEED AN EXTRA SET OF HANDS.
WE GOT YOU COVERED
Long lasting exfoliating gloves that buff away dead and dull skin and reveal smoother, radiant and more youthful skin.
Our Buff gloves are the perfect way to exfoliate your skin, clear congestion to prevent (bacne), smooth out razor bumps and increase skin cell turnover.
You'll love the way the buff gloves enhance your body washes lather and makes your skin feel refreshed
Pair with your favorite body wash or whipped sudz for soft, smoother skin.
One size fits all
RE•Usable
Not intended for your face or hair. 
 We can not promise a specific color