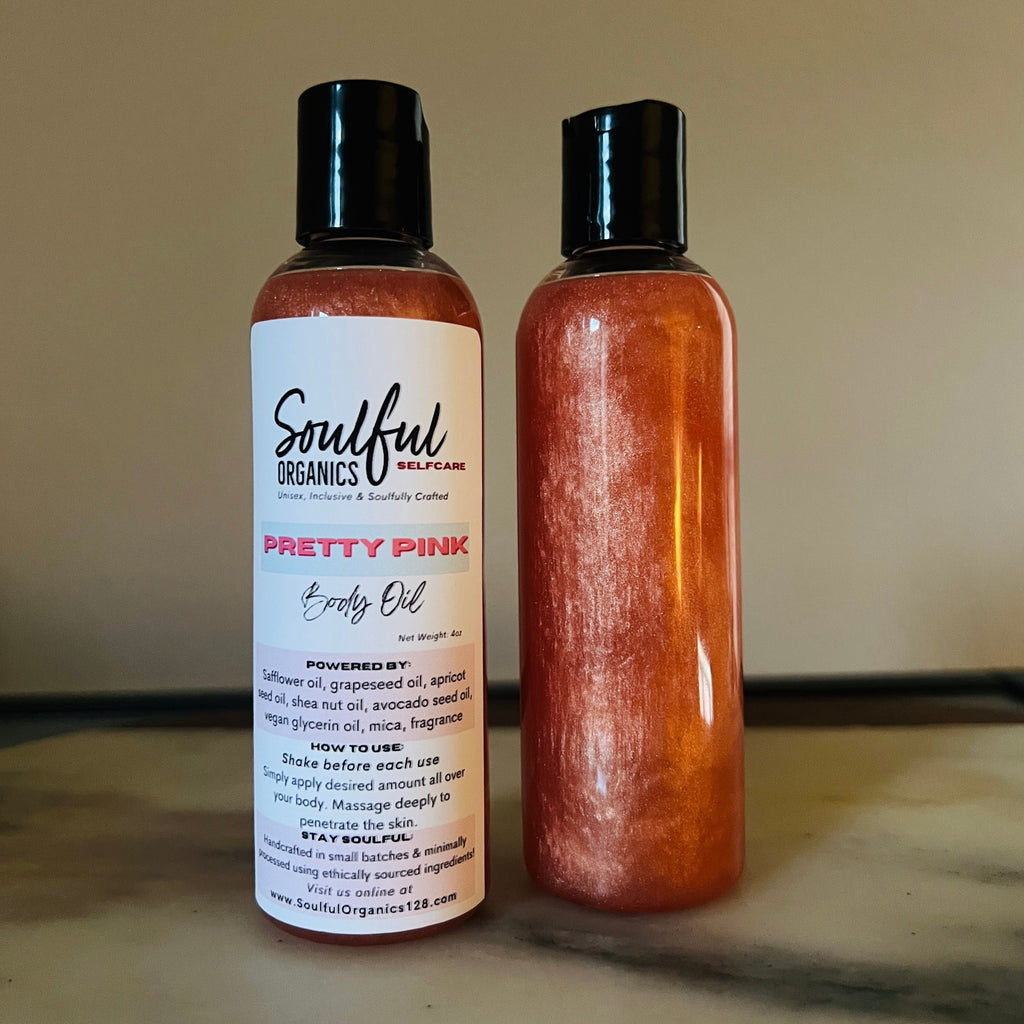 Pretty Pink Body Oil
$25.00 $20.00
Our popular women's fragrance!
Sweet delectable cotton candy essence with hints of jasmine and musk.
Pretty Pink rose gold shimmer floats throughout the oil making it perfect for day and night!
This scent is very sweet and sexy but not over powering, so it can be mixed with other fragrances to create new scent moods from day to night. 
This is also a great scent for teens that want to start wearing more luxurious fragrance options without over doing it.
Top notes are Raspberry, Orange, Fig Leaf and Bergamot; middle notes are Cotton Candy, Licorice, Red Berries, Strawberry and Lily-of-the-Valley; base notes are Caramel, Vanilla, Musk, Tonka Bean and Sandalwood.
  This is a Luxurious & Fragrant scent so additional perfumes may not be needed.