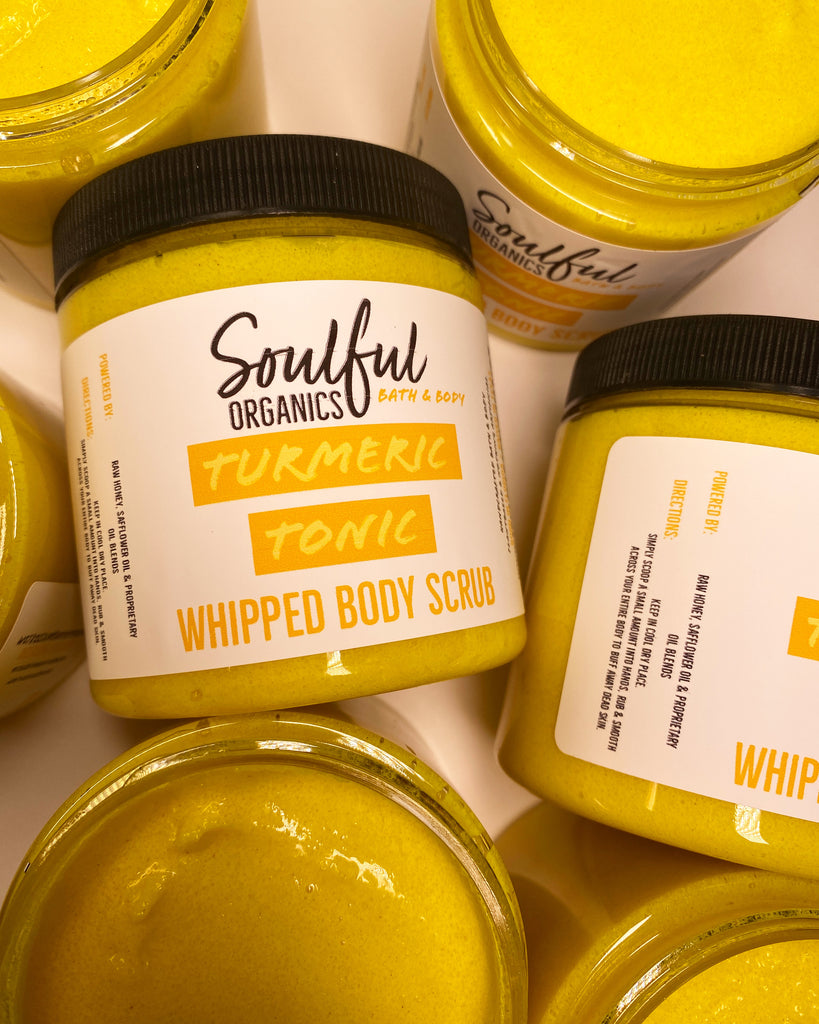 Turmeric Tonic Body Polish (Foaming)
$25.00
Turmeric GLOW!
We love dual purpose body scrubs!
This Turmeric Tonic is going to buff away dead & dry skin while aiding in lightening and brightening your full body!

If you enjoy the smell of fresh lemon zests… this will easily be your favorite!

This is created solely for your body, the neck and below. Please do not use this on your face or inside yoni.